UKIP claimant Paddy Singh dangling over 'racist' tweets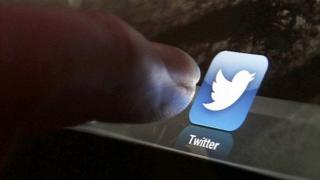 A UKIP ubiquitous choosing claimant has been dangling by a celebration as partial of an review into extremist tweets.
Paddy Singh, claimant for Wiltshire North, done derogative comments about Africans and Jews in 2014 and 2015.
Mr Singh reliable to a BBC he sent a tweets and pronounced he "did not meant to means corruption or be racist".
UKIP pronounced it would control a "full investigation" and was "withdrawing support for his candidacy" during a ubiquitous election.
The tweets from Mr Singh's chatter criticism date behind to 2014 and came to light after they were posted on a Hope Not Hate domestic movement group's website.
One criticism enclosed a anxiety to "Jews in thoroughness camps" and others described African people and Chinese people as "animals".
A UKIP orator pronounced Mr Singh had been dangling from a celebration and they "had no choice though to repel a publicity as a claimant and will control a full investigation."
'Vile views'
Mr Singh, from Salisbury, pronounced he has "never been racist" and "condemned anyone who is".
He pronounced he "did not meant to means any corruption or be racist" and combined he was "just perplexing to criticism on certain articles in anger".
"Instead of tweeting immediately in anger, we should have reflected on a articles and tweeted a subsequent day.
"I will really simulate on what we say, and will not write anything casually in anger," he said.
Green Party claimant Phil Chamberlain pronounced UKIP was "scraping a bottom of a tub for possibilities if they consider that such sinister views are acceptable".
Conservative claimant James Gray called a statements "simply outrageous and disgraceful".
Liberal Democrat claimant Brian Mathew said: "If it is trampling on open decency, this is a military matter."
Other Wiltshire North possibilities have nonetheless to respond to a BBC.
Wiltshire Police pronounced they had not perceived any reports or complaints per a tweets.
Short URL: http://ukmagazine.org/?p=128295